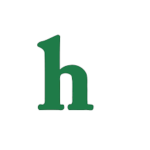 "Days of Our Lives" may be tackling the gay wedding storyline this week, but they've been highlighting Brady's addiction for months.
'Days of Our Lives' spoilers: Will Brady overdose?
As Brady continues to spiral out of control with alcohol, Theresa will tempt him with his old nemesis, cocaine. Will he give in to the temptation?
Brady is an addict through and through, and even though his dad, John, is back in town and willingly to help him, he wants nothing to do with him.
Brady's addiction fueled by Kristen?
If Brady begins using cocaine again, and continues to binge drink, we only see bad things in his future, such as losing his job, harming someone else or himself, or even an overdose.
Brady's reckless behavior isn't helped by his new hook up partner, Theresa, who is also an addict, but may even continue to get worse as we know Kristen DiMera will be making her way back to Salem this summer.
What do you think of Brady's addiction issues on "Days of Our Lives?" Tweet us @OMGNewsDaily or leave a comment below.