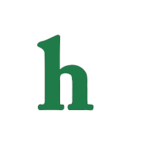 "Days of Our Lives" is about to have its first gay nuptials. The residents of Salem are ready for Will and Sonny's wedding.
'Days of Our Lives' spoilers: Will and Sonny's wedding
This week on "Days of Our Lives," Will Horton and Sonny Kiriakis will tie the knot.
After having a somewhat rocky start to their relationship, as Will needed to come out of the closet to his friends and family, the power couple took flight, and fans have loved them ever since.
Will and Sonny fans are super excited for their wedding on "Days" this week, and even got a bit of a sneak peek in the weekly preview teaser.
Family act
Will's grandmother Marlena Evans-Black will marry the couple at Sonny's uncle Victor's Kirakis Mansion, and all their friends and family will be in attendance. Will's grandmother Caroline will speak, and so will Lucas ans Justin, the guys' fathers.
The wedding will come after a not-so-great bachelor party hosted by best man T, but seems to be cause for celebration in Salem.
Will you tune in to watch Will and Sonny get married on "Days of Our Lives?" Tweet us @OMGNewsDaily or leave a comment below.