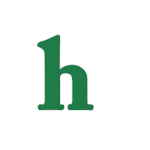 Days of Our Lives fans know a big story line is coming this week. Nick Fallon will be shot, but by who?
Days of Our Lives spoilers: Who will shoot Nick?
So many Salem residents have reason to want Nick out of the picture. Let's examine who, and why, someone would want Nick dead.
EJ and Sami – EJ and Sami are being blackmailed by Nick. Nick threatened Sami about Will's custody agreement, and knows about EJ's affair with Abby. Will one of them take Nick out?
Will and Sonny – Will and Sonny be detest Nick for what he did to Gabi, how he's blackmailed their family members, and for trying to take Ari away from them.  Could one of them pull the trigger?
Kate – Kate's been blackmailed by Nick for a job, and could easily end up in prison if he decides to share the incriminating photos of her, Gabi, and Sami.
Lucas – Lucas also doesn't like Nick, and is furious over his involvement in Nick and Sonny's lives.
Stefano – Could EJ's father, who also knows about his torrid affair with Abby have hired someone to kill Nick and make EJ's live a bit easier?
Gabi – Has Gabi finally realized what kind of man Nick really is? She's already been attacked by him once, and could easily see him go off the deep end again.
Which one of Nick's enemies will pull the trigger?
It's hard to say which one of Nick's enemies will actually pull the trigger, but the drama is sure to be amped up this week on Days of Our Lives.
Who do you think will shoot Nick on Days of Our Lives? Tweet us @OMGNewsDaily or leave a comment below.