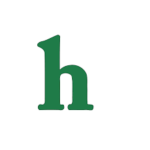 Days of Our Lives fans were shocked when Will Horton confessed to the murder of Nick Fallon. Although, we get the feeling that Will is covering for someone else, someone he loves.
Days of Our Lives spoilers: Who is Will covering up for?
It seems unlikely that Will is the one who shot and killed Nick, as he talked his husband, Sonny, out of doing so. So, it seems that Will is covering for someone, but who?
The obvious choice is his father, Lucas Horton, who is the Salem P.D.'s main suspect, but we're thinking that the real murderer is likely Sonny Kiriakis, or Will's baby mama, Gabi Hernandez.
Did Gabi kill Nick?
Will would cover for any one of those people, and as Victor gets a sneaky suspicious that his  nephew Sonny may have had something to do with Nick's murder, our money is still on Gabi, who was under Nick's control more so than anyone.
Days of Our Lives fans know that the actress who plays Gabi has already left the show, and it seems having Gabi be the one to kill Nick and go off to prison would be the perfect way to send the character off, as it seems she hasn't been recast.
Who do you think Will is covering for on Days of Our Lives? Tweet us @OMGNewsDaily or leave a comment below.