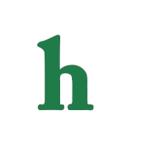 Days of Our Lives continues the scandal this summer as spoilers for this week reveal all that's coming for the residents of Salem.
Days of Our Lives spoilers: Week of Aug. 25-29, 2014
On Monday, Kristen will try to set things right with Brady, Will becomes furious when he finds out Sonny's secret, Lucas confronts EJ about his affair with Abby, and Abby slaps Sami!
Tuesday will bring its own drama when Abby tells Sami she plans to destroy her, EJ makes progress with Sami, Daniel finds Kristen in John's hospital room, and Sonny and Will butt heads.
Wednesday will be another great day as Hope and Aiden continue to clash, but refuse to admit they have feelings for each other, Jordan goes to Rafe for a favor, Clyde shows feelings for Kate, Theresa finds JJ and Paige in a compromising position.
Days of Our Lives couples heating up
Thursday will lead into Friday's drama when Aiden makes an intimate confession to Hope, Abby and Ben get locked in a storage room, and Eve learns that there is more to JJ than she first realized.
Cliffhanger Friday will bring us tension when Sami and Kate find out Stefano is coming back to Salem, Julie finds out about Abby and EJ's affair, Victor confesses to Maggie, and Abby and Ben's relationship heats up.
What do you think about this week's Days of Our Lives spoilers? Tweet us @OMGNewsDaily or leave a comment below.