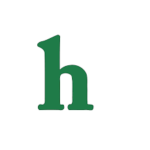 "Days of Our Lives" fans are in for a wild ride this November. As November sweeps creep in there is some serious drama going on in Salem. The biggest news will be that Theresa is pregnant with Brady's baby, but Kristen will do the unthinkable!
'Days of Our Lives' spoilers: Theresa's pregnant, Kristen steals the baby
According to the latest "Days of Our Lives" spoilers, Kristen will overhear Theresa telling her friend Anne that she is pregnant with Brady's baby, and that gives her a lot of power.
However, Kristen will be jealous of Theresa's bun in the oven, and will come up with her own plan to ruin Theresa's life, and get Brady's baby for herself.
"Days of Our Lives" fans know that the NBC soap sometimes gets a little far-fetched. (Remember when Marlena was possessed?) With that being said, Kristen DiMera will scheme and kidnap Theresa after finding out she's pregnant.
Kristen will somehow get Theresa's unborn baby into her own womb, and leave Salem carrying Theresa and Brady's baby. While the stealing of the unborn baby has been done before, (Vivian stole Phillip from Kate and gave birth to him.) this is certainly a new twist on the story line.
Kristen DiMera leaves Salem
With Kristen leaving Salem this week, it will be interesting to see how this all plays out, if Brady will believe Theresa's story, and what will happen in the future. Will Kristen return with Brady's child to Salem someday, or will the child come home to Salem to cause trouble the way EJ DiMera did after leaving town with his mother Susan Banks all those years ago.
Anything can happen in Salem with a DiMera is behind it. So buckle up for a wild ride this month "Days of Our Lives" fans.
What do you think about Kristen stealing pregnant Theresa and Brady's unborn baby on "Days of Our Lives?" Tweet us @OMGNewsDaily or leave a comment below.