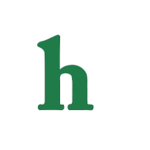 "Days of Our Lives" spoilers for May sweeps have been revealed, and they're definitely dramatic.
Huge 'Days of Our Lives' spoilers for May sweeps revealed
According to the National Enquirer someone in Salem will be shot and killed in cold blood.
The shooting will happen the week of May 5-9, and be a huge even in Salem. So, who is biting the dust this time?
While the spoilers are revealing who the killer and the victim is, we have a guess.
Will Gabi be the one who's shot and killed?
"Days of Our Lives" fans know that the actress who plays Gabi Hernandez has left the show, and hasn't been recast. So, it seems fair to say that the victim is likely Gabi, but who kills her?
This is a tricky question. It could be Nick. He has a violent past and has attacked Gabi before, but there could be a twist fans don't see coming. We know we'll be watching!
What do you think about someone being shot and killed on "Days of Our Lives" during May sweeps? Tweet us your thoughts @OMGNewsDaily or leave a comment below.