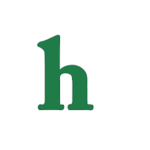 Days of Our Lives spoilers for this week reveal that Sami's revenge plan is in full swing. Not only will she tell EJ and Abby that she knows about their affair, but she will also gain the upper hand at DiMera Enterprises.
Days of Our Lives spoilers: Sami and Kate taking over DiMera Enterprises
Sami and Kate are plotting together to take over the business, and as EJ signs over his shares to his new wife, Sami, Kate will need to find a way to get Stefano's shares so that the two women can rule the company, and exact revenge on the DiMera men.
Kate and Sami in for a huge fight
Now that both women have exactly what they want, they'll have to deal with the wrath of Stefano and EJ, who will likely stop at nothing to not only regain their company, but also get their own revenge on the women who duped them.
What are your thoughts on Sami and Kate's big plan on Days of Our Lives? Tweet us @OMGNewsDaily or leave a comment below.