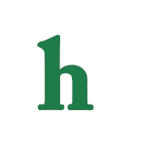 Days of Our Lives spoilers for the week reveal that Sami finally knows about her fiancé EJ and Abby having an affair. So what happens next?
Days of Our Lives spoilers: Is Sami plotting revenge on EJ and Abby?
Well, Sami is acting extra sweet, especially to Abby, whom she's asked to help plan the wedding as well as serve as her maid of honor.
It seems that Sami Brady is trying to lay a huge guilt trip on young Abby in hopes that she'll crack and spill her dirty secret to someone, or she may be setting up for something much bigger.
What is Sami planning?
Sami could be planning a very big extravagant wedding in hopes of revealing EJ and Abby's affair in front of all their friends and family and publicly embarrassing them in the process.
However, Sami is also battling Kate to be the woman in the DiMera Mansion. This means that Sami may indeed fully intend to marry EJ, and then exact some sort of justice on him after the wedding.
What do you think Sami will do on Days of Our Lives now that she knows about the affair? Tweet us @OMGNewsDaily or leave a comment below.