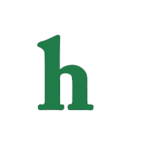 "Days of Our Lives" spoilers for this week reveal that Alison Sweeney's Sami Brady will pack up all her kids, including oldest son Will, and leave for Hollywood.
'Days of Our Lives' spoilers: Sami and Will leave for Hollywood
Sami Brady will share a heartfelt moment with her ex-husband, Lucas Horton, as she tells him that she needs a fresh start away from Salem and the DiMera family, namely Stefano, and will take the new opportunity given to her in California.
This week will mostly be about Alison Sweeney's character, Sami Brady, leaving Salem, and is sure to have some loyal fans in tears as there will be plenty of Sami Brady flashbacks to help us remember how amazing she was on "Days of Our Lives" for the past 21 years.
'Days of Our Lives': Will and Sonny's marriage in trouble?
Meanwhile, Sami's son, Will Horton, will tell his husband, Sonny, that he's leaving for Hollywood with his mother and siblings to take his new golden opportunity, and it will not go over well with Sonny.
Will Sonny go with Will, or will Will take off and leave behind his doting hubby without him and daughter Ariana to be with what will become of poor Sonny Kiriakis?
It should be interesting to see how all this plays out as well as say a final goodbye to Alison Sweeney as Sami Brady this week on "Days of Our Lives."
What do you think about the latest "Days of Our Lives" spoilers? Tweet us @OMGNewsDaily or leave a comment below.