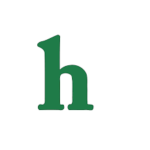 "Days of Our Lives" spoilers for next week reveal that Alison Sweeney's Sami Brady will leave Salem and head to Hollywood.
'Days of Our Lives' spoilers: Sami Brady leaves Salem for Hollywood
That's right, Sami Brady will pack up her children, and move them across the country to California, where she'll start a new life far away from the bad memories and Stefano DiMera.
Sami's urge to leave Salem comes after her husband, EJ DiMera was shot dead in Salem Park, and Sami realizes that she needs to leave town and her past behind her and start a new life.
Emotional 'Days' ahead
"Days of Our Lives" fans will see Sami Brady have a very emotional goodbye with her ex-husband, and baby daddy, Lucas Horton, as well as the rest of her family, and there will be some flashbacks of Alison Sweeney's time as Sami Brady on "Days of Our Lives" so be ready for some tears!
Meanwhile, Sami's oldest son Will will also get an opportunity in Hollywood. Will he go with his mom and siblings to California? Only time will tell. Be sure to tune in to "Days of Our Lives" next week to see Alison Sweeney say goodbye to Salem and Sami Brady.
What do you think about Alison Sweeney's character Sami Brady leaving Salem for Hollywood on "Days of Our Lives?" Tweet us @OMGNewsDaily or leave a comment below.