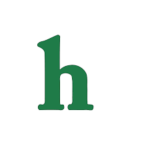 Days of Our Lives spoilers for this reveal that Sami Brady has officially asked Abby to be her maid of honor in her upcoming wedding to EJ DiMera, but what is her real motive.
Days of Our Lives spoilers: Sami knows about EJ and Abby's affair
On Wednesday, viewers watched as Sami pulled out photographic evidence that Abby and EJ did sleep together behind her back, and knowing Sami she'll won't let it go without a fight.
Now fans are wonder how long Sami has known about the affair, and what she'll do to get her revenge on Abby and EJ.
Is Sami plotting her revenge?
Days of Our Lives viewers know that Sami Brady is not the kind of woman to just forgive and forget. In fact, she holds grudges and doesn't let go. (Just ask her mom Marlena and step-dad John!)
With Sami and EJ's wedding plans coming together, will there be another terrible wedding day in Ms. Brady's future, or is this all just an elaborate way to ruin Abby and/or EJ in a very public and embarrassing fashion?
We don't know what's going to happen, but we're dying to find out!
What do you think about Sami knowing about EJ and Abby's affair on Days of Our Lives? Tweet us @OMGNewsDaily or leave a comment below.