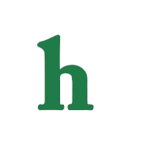 Days of Our Lives has been heating up all summer long. Now, Sami's revenge plan will make her a new board member at the hospital, and give her an opportunity to ruin Abigail's life even further.
Days of Our Lives spoilers: Sami gets Abby fired
It seems that Sami Brady will continue her wrath towards EJ and Abby, as she will check with Anne Millbauer at the hospital, who works in the Human Resources department, and has made a huge enemy of Abby's mother, Jennifer Horton, and demand that Dr. Kayla fire Abigail for having a torrid, inappropriate affair, with board member EJ DiMera.
Of course, Kayla will have major reservations about being forced to fire Abby. However, Abigail won't take Sami's latest strike lying down.
Sami and Abigail go head to head
Abby will storm over to the DiMera Mansion and have it out with Sami once and for all. Although, Abigail may find it hard going toe to toe with Sami Brady, Salem's resident bad girl.
What do you think about Sami getting Abby fired on Days of Our Lives? Tweet us @OMGNewsDaily or leave a comment below.