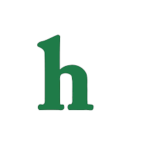 "Days of Our Lives" fans are about to get what they've been waiting for. Sami is set to find out about EJ's affair with Abigail.
'Days of Our Lives' spoilers: Sami finds out about EJ and Abby's affair
The cover of this week's Soap Opera Digest reads, "He cheated! Sami finds out," and the stars have been dropping a lot of hints about when the drama will go down.
In Friday's episode of "Days of Our Lives" someone will deliver a mysterious package to the DiMera mansion, and inside are the photos of EJ and Abby having sex on Smith Island.
Sami will receive the envelope, but will EJ intercept in before she can see it? It doesn't sound like it will work out for EJ as Alison Sweeny (Sami) and Kate Mansi (Abby) took to Twitter to dish on what a huge episode Monday's "Days" will be, and how fans will go wild in their reaction.
Alison Sweeney and Kate Mansi tease next week's 'Days'
"Monday is going to be a good episode isn't it?" Kate tweeted to Alison. "I cannot wait to read everyone's reactions," Sweeney tweeted back. "I know! I'm fantasizing about it already," Mansi replied.
Way to tease us, ladies! Do you think Sami will finally find out about EJ and Abby's affair on "Days of Our Lives?" Tweet us @OMGNewsDaily or leave a comment below!