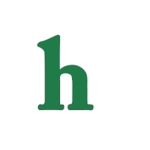 Days of Our Lives spoilers for the coming week reveal that Sami Brady will finally confront her husband EJ DiMera and his former mistress Abigail Deveraux over their steamy affair.
Days of Our Lives spoilers: Sami confronts EJ and Abby about the affair
Finally, after having EJ thrown in jail for tax evasion, she'll reveal to him, while he's behind bars, that she knows about his former affair with Abby, and that she knows Abby was there in the company shower when they were both also in there.
Sami will also confront Abby about the affair, in front of her mother, Jennifer, and out Abigail's big secret, which has been causing her so much guilt over the past months.
What's next for Sami and EJ?
What does this mean for Sami and EJ's marriage and family? Could another divorce be in the works, or does Sami have another plan? It will be interesting to see how all of this plays out now that EJ and Abby both know that Sami's on the war path, and out for sweet revenge, which Days of Our Lives fans know, she takes very seriously.
What do you think will happen next on Days of Our Lives? Tweet us @OMGNewsDaily or leave a comment below.