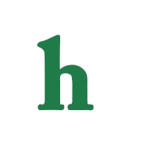 Days of Our Lives spoilers keep rolling in, and this week it's been revealed that Sami and EJ will get back together, and finally consummate their marriage.
Days of Our Lives spoilers: Sami and EJ to get married again!
After their most recent wedding, in which Sami basically staged as part of her revenge plot on EJ for having an affair with Abigail, the couple will reunite, and then hold another wedding to get re-married and re-commit themselves to one another, Celeb Dirty Laundry reports.
Days of Our Lives fans know that both Alison Sweeney and James Scott, who play Sami Brady and EJ DiMera, are leaving the show and scheduled to make their departure this fall. This means that the wedding could be one of the last big "EJami" moments that fans will get to see from the couple.
The end of Sami and EJ
It's unclear how Sami and EJ will exit Salem, but Days of Our Lives rumors have revealed that EJ could die, or possibly fake his own death, as characters on the long running NBC soap have been known to do from time to time, Days of Our Lives News reveals.
Meanwhile, new and old characters are showing up like clockwork as Jordan and her brother Ben were introduced, Eve Donovan came back to town, Chad DiMera headed home, Susan Banks is scheduled for some appearances, Kristen DiMera returning to Salem, and Melanie Jonas is on her way back as well.
What do you think about Sami and EJ getting back together and holding another wedding on Days of Our Lives? Tweet us @OMGNewsDaily or leave a comment below.