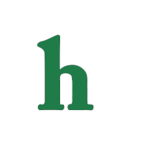 "Days of Our Lives" spoilers for the rest of this week sound pretty juicy. As Will and Sonny get married their moms, Sami and Adrienne's rivalry heats up, and Brady and Theresa get busted at the Kiriakis mansion.
'Days of Our Lives' spoilers: Sami and Adrienne argue at wedding
Will Sami and Adrienne make a huge scene at Will and Sonny's wedding, and upset the grooms?
Sami is known for having a way of ruining weddings, although, it's usually her own weddings that she's messing up. Hopefully, she doesn't do the same on Will's big day.
Brady and Theresa get caught in an awkward situation
Meanwhile, bad girl Theresa will get caught in a compromising position with Brady, as the two will sneak off to get intimate at the Kiriakis mansion during the wedding festivities.
Will their hooking up be another factor to take the focus off of Sonny and Will on their wedding day?
We want things to go smoothly, but hey, it's Salem, and nothing ever goes exactly as planned, right?
What are your thoughts on the latest "Days of Our Lives" spoilers? Tweet us @OMGNewsDaily or leave a comment below.