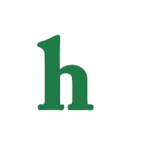 "Days of Our Lives" fans may still be reeling from Monday's intense, yet mostly unneeded episode in which EJ daydreams about what it would be like if Sami found out about his affair with Abby.
'Days of Our Lives' spoilers: Nicole gets dirt on Liam
However, on Tuesday it's back to business as usual as Nicole will dig up some very interesting dirt on Liam, and Nick will scare Gabi into thinking Sami's trying to take Ari away from her.
So, first things first. What will Nicole find out about Liam? Well, we know that an actress has been cast to play Liam's ex-wife, and we wonder if Nicole will find out that Liam has a scary past, or that he's been stalking Jennifer. Perhaps she'll uncover Liam's involvement in Daniel's drugging.
Either way, Liam's got some dirt on Nicole as well, so will Nicole speak out about Liam, or burry the info like she did in her situation with Eric?
Nick convinces Gabi that Sami is trying to take her daughter away
Meanwhile, Nick is still being manipulative, and no one faces his underhanded wrath like Gabi.
Nick will totally convince Gabi that Sami is conspiring to get her daughter, Ariana, away from her and get her to a lawyer (Aiden) to create a custody agreement for the baby, but will the agreement be fair to Will and Sonny?
Tune in to find out how it all plays out.
What do you think "Days of Our Lives" fans? Tweet us @OMGNewsDaily or leave a comment below.