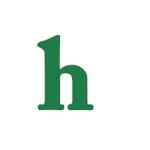 "Days of Our Lives" spoilers for the upcoming weeks reveal that not only will Molly Burnette's character Melanie Jonas will be back in Salem, but that she'll have some very interesting story lines as well.
'Days of Our Lives' spoilers: Melanie Jonas on the run from the cops?
According to Celeb Dirty Laundry, Melanie will be on the run from the European police, and will be hiding a huge secret from her friends and family in Salem.
Unfortunately, Molly Burnette shot down the rumors that she would return with Chad DiMera's baby, but she did tell TV Guide that she is totally over Chad, who is currently in a weird love triangle with Abigail and Jordan, but that she will have a new love interest with someone that fans wouldn't expect.
'Days of Our Lives': Melanie to hook up with Brady?
Some viewers have been speculating about who Melanie Jonas may hook up with. Names such as Rafe Hernandez and Lucas Horton have been mentioned. However, Brady Black is the most likely candidate to become Melanie's new love interest.
Of course, Melanie's father, Dr. Daniel Jonas likely won't be thrilled if his daughter is hooking up with his best friend Brady Black, but it will be a nice payback for Daniel as he nearly slept with Brady's former fiancé, Kristen DiMera.
What do you think about Melanie's dramatic return on "Days of Our Lives?" Tweet us @OMGNewsDaily or leave a comment below.