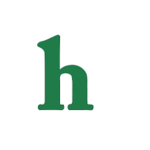 Days of Our Lives fans are still trying to figure out who shot Nick Fallon, and why. Okay, so the why part is pretty easy to understand, half of Salem hated his guts, but still, who hated him enough to pull the trigger?
Days of Our Lives spoilers: Kate's gun is missing
While Sami and EJ believe it was their hired hitman who gunned down Nick, that may not be the case. Others have a motive to kill Nick, and one of them likely did, but who?
This week, Kate will discover that her gun is missing, and the first person she'll think of is Lucas. Of course, Kate will confront Lucas and accuse him of shooting Nick, but did he really do it?
Did Gabi shoot Nick down?
It's possible, but we're thinking that maybe Gabi could have stolen the gun and actually shot Nick, hoping to be free of him once and for all.
What happens next is anyone's guess, but do know that Gabi will be leaving the show soon, so we'll see how it plays out.
Who do you think stole Kate's gun on Days of Our Lives? Tweet us @OMGNewsDaily or leave a comment below.