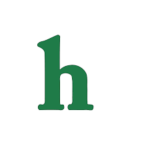 "Days of Our Lives" fans know that ever since Jordan Ridgeway (aka Tammy Sue) has been in Salem she's been full of secrets and mystery. However, new spoilers reveal that she'll do something crazy, and try to kill her father, Clyde.
'Days of Our Lives' spoilers: Jordan to kill her father Clyde?
Jordan has been being tormented by her father Clyde ever since he tracked her and her brother, Ben, (aka Ollie) down in Salem thanks to some help from Kate Roberts, or course.
Recently, "Days of Our Lives" fans found out that Jordan was driving the car that crashed and killed her mother, but left her unharmed. Clyde has been blaming Jordan for killing her mom on purpose, and has even threatened to tell her brother, Ben, all about it if she didn't back off of him having a relationship with Clyde.
It seems Jordan has a dark past, and if she did kill her mother on purpose then Clyde better watch out, because it seems Jordan is coming for him next.
Jordan's dark past revealed
As "Days of Our Lives" fans know, the actress who plays Jordan Ridgeway, Chrishell Stause, has announced she's leaving the show, and will wrap up her time in Salem after the first of the year.
Will Jordan kill Clyde and then be forced to leave Salem to escape the law, Rafe's judgment, or just for a new start?
It seems fans wouldn't be too upset to see Clyde leave "Days of Our Lives" as he, in a way, is responsible for EJ DiMera's death, which also lead to Sami Brady and her children leaving Salem for Hollywood to make a movie about her life.
What do you think about the possibility of Jordan killing Clyde on "Days of Our Lives?" Tweet us @OMGNewsDaily or leave a comment below.