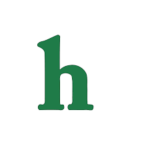 Days of Our Lives spoilers for this week reveal that Jordan and Ben's father, Clyde, will be keeping tabs on his kids in Salem.
Days of Our Lives spoilers: Jordan comes face to face with her father
Clyde will likely stalk his children, find out what they're doing with themselves, and who they're doing it with.
Clyde will see Jordan's relationship with Rafe, and Ben's budding romance with Abigail, and could even use Rafe and Abby against his children.
Will the situation turn violent?
However, sooner or later, Jordan and Ben will come face to face with their father, and all the memories and pain of the past will come rushing back.
This means that Rafe and probably Abby will find out about Clyde and their history, but the situation could turn violent, or even deadly, as things tend to do in Salem, with Clyde being the likely victim.
What do you think about Jordan and Ben's father coming to Salem on Days of Our Lives? Tweet us @OMGNewsDaily or leave a comment below.