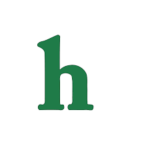 "Days of Our Lives" spoilers for the week ahead reveal that John Black will finally wake up out of his coma.
'Days of Our Lives' spoilers: John wakes up
Sources tell HND that Marlena will give up hope of Kristen and Stefano's "miracle drug" working on her estranged husband, and will seemingly surrender to a life without John in it.
However, just when she believes her husband is gone for good John will wake up for his "Doc." Will John stay awake and make a full recovery, and if so, what does this mean for Theresa?
Is Theresa going down?
"Days of Our Lives" fans watched as Theresa attacked John and then framed her then-husband, Brady Black, for his father's demise.
Since that time, Brady has straightened up his life, cutting out booze and drugs, and most importantly Theresa and Kristen.
However, both women still want Brady, and are trying to do whatever they can to get him and keep him.
Meanwhile, if John wakes up and remembers what happened the night he was attacked, Theresa could be headed for prison, with no chance of ever getting Brady back, which is just want Kristen wants, and plans to expose with the help of…Daniel?
It's true, Theresa has done a lot of bad things to a lot of people during her short time in Salem, but "Days of Our Lives" bad girls are usually the most fun to watch, and with Alison Sweeney's Sami on her way out, there has to be a new pot stirrer to take her place, and it seems Theresa is just the one to fill the position.
What do you think about John waking up for Marlena on "Days of Our Lives?" Tweet us @OMGNewsDaily or leave a comment below.