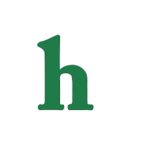 "Days of Our Lives" fans were shocked this week to see that J.J. Deveraux and his girlfriend's mother, Eve Donovan had a torrid one night stand.
'Days of Our Lives' spoilers: J.J. and Eve's shocking affair
It all started when J.J. and Paige broke up yet again, and J.J. went looking for his girlfriend at her mother's apartment. Of course, Paige wasn't there because she was off getting some good advice from J.J.'s best friend, Rory, but J.J. noticed that Eve had been crying.
Eve confided in J.J. that her doctor told her she couldn't have throat surgery, and that she would never be able to sing again. J.J., and avid musician and guitar player, sympathized for his girlfriend's mother, and offered her comfort.
However, Eve took his comforting a little too far, and began kissing the much younger J.J., and things only escalated from there. Eve and J.J. ended up in bed together after a wild romp, and them immediately regretted their affair.
'Days of Our Lives': Paige to hook up with Rory?
Just as J.J. was about to leave, Paige walked in, causing even more drama of course. Will Paige find out about her mother and boyfriend's affair and turn to someone unexpected to comfort her, such as Rory?
That would be an interesting turn of events for "Days of Our Lives" viewers, as Paige and Rory don't really like one another, but could end up having a fling to get back at J.J.
"I am hoping she [Paige] turns to J.J.'s friend Rory, because he hasn't gotten any action on the show," actor Casey Moss told Michael Fairman of his "Days of Our Lives" character's drama.
What will Jennifer say?
In addition to J.J. and Eve's fling causing problems with Paige, J.J.'s mother, Jennifer will also be totally freaked out that her son had an affair with her arch enemy so soon after daughter Abby's affair with EJ DiMera came out. What's wrong with these Deveraux kids anyway?
What do you think about J.J. and Eve's hook up on "Days of Our Lives?" Tweet us @OMGNewsDaily or leave a comment below.