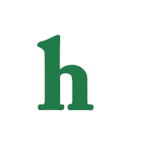 "Days of Our Lives" fans watched as Nicole hid evidence that would have cleared Eric's name and allowed him to continue being a priest.
'Days of Our Lives' spoilers: The end of Eric and Nicole?
However, Eric left his career and pursued a relationship with Nicole, who's been feeling guilty, but not guilty enough to come clean.
Last week, viewers learned that Eric, who refuses to have sex with Nicole until they're married, can't marry Nicole in the Catholic Church because of her  previous divorces. (Victor, EJ, Lucas…)
Will Nicole get herself into even more trouble?
When Eric tells Nicole his dilemma, will it be the end of "Ericole?" While Eric may be reevaluating the relationship, Nicole has her sights set on marrying the former Father Eric, and knowing Miss Walker, will stop at nothing to get what she wants.
Nicole wants to marry Eric, and will do whatever she can to make that happen, but will Eric go along with it, or will the evidence Nicole thinks she destroyed come back to haunt her?
What do you think will happen with Eric and Nicole on "Days of Our Lives?" Tweet us @OMGNewsDaily or leave a comment below.