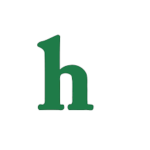 "Days of Our Lives" fans love the show's first gay couple, Will and Sonny, or "Wilson" as they call them.
'Days of Our Lives' spoilers: Is Sonny hiding a secret from Will?
As "Wilson" starts to plan their big wedding, which will take place in April, some fans believe it won't go off without a hitch.
Will and Sonny's relationship is almost too perfect for Salem, right? So, will Will be doomed to repeat his mother Sami's wedding day curse?
One theory for the Wilson wedding, revealed by The Backlot, is that Sonny may be hiding a big secret from Will, and could have possibly been married before, and that Nick may know something about it.
"When I married Gabi, I knew her a hell of a lot better than you know Sonny," Nick told Will this week, hinting that he may know something Will doesn't.
Later, Abby tells Sonny at his apartment, "This will be my first gay wedding," but Sonny doesn't reply, "mine too," he only says, "I'm sure it will be for a  lot of people."
Will the wedding be ruined?
Now, the website is speculating that perhaps Sonny's been married in the past, and that during the Wilson wedding someone could interrupt the service to object to the marriage, thanks to Nick's handy work.
Could it happen? Sure, it's "Days of Our Lives," and anything can and will happen in Salem.
However, we're hoping for a beautiful wedding for Will and Sonny, which will make history on "Days of Our Lives."
What do you think of the theory? Could Sonny be hiding a secret? Tweet us @OMGNewsDaily or leave a comment below.