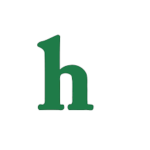 Days of Our Lives fans are in for a hot Spring. As May sweeps begins many new couples will begin to erupt in Salem, along with the drama.
Days of Our Lives spoilers: Hot new couples emerging in Salem this Spring
Fans are watching Abe move on from Lexi for the first time with Maxine, a kind-hearted nurse, who knows what it's like to lose a spouse. These two will likely take it slow, but steady.
Meanwhile, Abby has a hot new love interest in Ben, and it's about time she finds someone her own age who isn't a DiMera!
The pair have already had sparks, and will continue to do so, even though the role of Ben has been recast after Justin Gaston's mysterious alleged firing from the show.
How will EJ react to seeing Abby with Ben after their affair, and what will happen to his relationship with Sami once she finds out about his affair with Abigail, and she will find out, it's Salem, remember?
Will Abby be caught in a love triangle?
Percy, and probably Nick, will have something to do with EJ's affair coming to light as Percy has photos to prove it. If EJ and Sami break up, will EJ run back to Abby, and put her in the middle of a love triangle with Ben and EJ?
Meanwhile, other couples such as Theresa and Brady and Jordan and Rafe will also likely be giving us some steamy scenes, and JJ and Paige will be the new Shawn and Belle with their adorable young romance. So, if you love the love aspect of Days of Our Lives, you're in for a treat!
What do you think about Salem's couples on Days of Our Lives? Tweet us @OMGNewsDaily or leave a comment below.