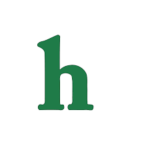 Days of Our Lives spoilers for the coming week reveal that Hope Brady will finally admit to Aiden Jennings that she has feelings for him. However, there is a huge problem; Hope is married to Bo Brady.
Days of Our Lives spoilers: Hope and Bo divorce coming?
According to the Days of Our Lives spoilers Facebook fan page, Hope will be forced to make a difficult decision regarding her future, which means she'll likely have to choose between Aiden and Bo.
While fans have grown fond of Aiden, many would like to believe that Hope and Bo and soul mates, and that she would never choose anyone over her longtime husband.
However, the big problem is the situation with Bo. Actor Peter Reckell left Days of Our Lives over a year ago, and has been absent from Salem, as well as Hope and their daughter Sierra's lives, ever since.
Will Peter Reckell return?
With that in mind, it seems that Hope will chose Aiden over Bo, which means she'll have to file for divorce from Bo…again. Bo has not been around to support his wife and raise his daughter as he's off on some undercover police mission.
Peter Reckell did say he'd come back to wrap up Bo and Hope's story, as well as give viewers closure, so we may see him back on Days of Our Lives, and it seems that Hope and Aiden will be one of Salem's hottest new couples, unless the NBC soap decides to recast the role of Bo and really shake things up for Hope.
What do you think? Will Hope and Bo get a divorce on Days of Our Lives? Tweet us @OMGNewsDaily or leave a comment below.