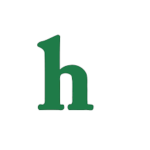 Days of Our Lives fans know that the Salem police department will be on a man hunt to get to the bottom of who shot and killed Nick Fallon, and with Hope Brady taking the lead on the case, she won't rest until there's an arrest made.
Days of Our Lives spoilers: Hope confronts EJ with an incriminating photo
However, what will Hope uncover when she's investigating Nick's murder? According to the latest Days of Our Lives spoilers, Hope will find an incriminating photo that relates back to EJ DiMera, could it be the photo of he and Abby having an affair?
What would Hope do if she learned her cousin, Abigail was having an affair with EJ, a DiMera who is engaged and has children with her niece, Sami Brady?
What photo does Hope have?
However, there are other incriminating photos that Hope could have found. In fact, Nick had pictures of Sami, Kate, and Gabi throwing his body into the river and leaving him for dead. Does this mean more prison time for Sami and her two accomplices?
Hasn't Sami been in prison, and nearly convicted for murder enough? It seems that she would stop trying to have people killed since she knows the feeling of almost being executed for murder. (Thankfully, Lucas stopped the execution!)
Although we don't think it will be the cheating photos, or the river photos. We believe it will be a separate photo that someone links him to the murder scene, or shows him talking to a suspicious character like the hitman he hired to kill Nick.
What do you think Days of Our Lives fans? Tweet us @OMGNewsDaily or leave a comment below.