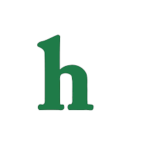 "Days of Our Lives" fans have been waiting for Hope and Aiden to open their eyes and realize that their tension stems from their mutual attraction towards one another, and this week just may be that time.
'Days of Our Lives' spoilers: Hope and Aiden grow closer
As Hope and Aiden continue to spar week after week, Hope will rescue Aiden's son, Chase, from a scary situation this week, which could be the beginning of the thaw for this (we're assuming) soon-to-be couple.
The only problem is Hope is married to Bo, who hasn't been seen in Salem for going on 2 years now.
Bo is off on some undercover mission where he can not contact his family, and Hope is not happy about it.
Will Hope and Aiden help each other through their emotional issues?
It seems obvious that Hope has started to resent Bo for leaving her and their young daughter Sierra, and will likely find comfort in the arms of Aiden, who is also emotionally scarred from his wife's passing.
What do you think "Days of Our Lives" fans? Is it only a matter of time before Hope and Aiden get together? Tweet us @OMGNewsDaily or leave a comment below.