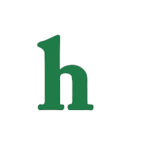 Days of Our Lives spoilers aren't officially giving away who shot and killed Nick Fallon, but it may be the least obvious of suspects.
Days of Our Lives spoilers: Gabi, Sonny, and Lucas all unlikey suspects
While EJ and Sami hired a hitman to kill Nick, something is telling us that it wasn't their hitman who fired the fatal shots, unless someone else shot at the same time.
The least likely of suspects include Gabi, Sonny, and Lucas, all of whom have reason to want to kill Nick, much like every other suspect, but are the least likely to actually pull the trigger.
Why Gabi could have killed Nick
However, Sonny was at his wit's end and actually took a gun from the Kiriakis mansion with intentions of shooting Nick. Meanwhile, this week Kate will find that her gun in missing. Did Lucas take it to kill Nick?
The least likely of suspects is Gabi, who was in a relationship with Nick, but was scared that if she didn't go along with him he'd put her in jail with the evidence he was holding over her head.
Gabi has always been a weak character who can sometimes surprise us with her random erratic behavior.
Since we know that the actress who play Gabi has left the show, and seemingly not been recast, could Gabi have been the one who shot and killed Nick, and will later leave town?
We're not sure how this is all going to shake out, but we can't wait to find out!
What do you think Days of Our Lives fans? Tweet us @OMGNewsDaily or leave a comment below.