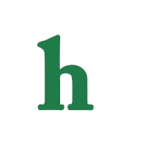 "Days of Our Lives" viewers have been watching Gabi get sucked back in to Nick's web of lies and manipulation since his return to Salem.
'Days of Our Lives' spoilers: Will Nick get Gabi in to trouble?
Last week the former couple nearly had sex after Will and Sonny's wedding. However, Sami interrupted, as she seems to have a knack for that.
"Days" fans know that the actress who plays Gabi will be leaving this spring, and it doesn't seem that she's being recast, so this leads us to believe that Gabi is leaving Salem because of Nick.
Will Nick hurt Gabi?
Will Gabi be forced to leave because of something she's done, or will Nick actually hurt Gabi, as he nearly did before she hit him with a rock and threw his body in the river?
It's safe to say that something big is brewing and it's likely coming around sweeps time in May, so stay tuned!
What do you think "Days of Our Lives" fans? Tweet us @OMGNewsDaily or leave a comment below.