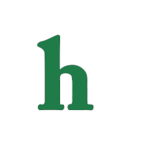 Days of Our Lives fans were stunned to hear Gabi Hernandez confess to the murder of Nick Fallon just before Will Horton was set to be arrested for the crime.
Days of Our Lives spoilers: Gabi facing life in prison for Nick's murder
Gabi, who was previously married to Nick, was probably the one most affected by the victim's reign of terror in Salem, and just couldn't let Will confess to a crime that she committed.
Of course, now that Gabi has confessed to the murder, she'll be facing life in prison, or worse, the death penalty, which Will's mother, Sami Brady, knows all too well about.
Gabi leaving Days of Our Lives
Gabi's confession will not only send her to prison, but she'll also be forced to say goodbye to her 1-year-old daughter, Ariana, who will likely be in the full time care of her father, Will, and his husband, Sonny, from now on. Of course, Uncle Rafe now has rights also thanks to Gabi's well timed custody agreement.
Many fans already know that the actress who plays Gabi has left the show, and hasn't been recast, so it's fair to say that Gabi will be spending a long time in prison. Gabi will tell the full story about how she killed Nick this week on Days of Our Lives.
Do you think Gabi will spend life in prison for Nick's murder on Days of Our Lives? Tweet us @OMGNewsDaily or leave a comment below.