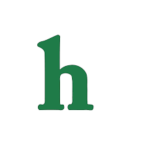 Days of Our Lives spoilers for this week reveal that Gabi will make yet another shocking confession after she reveals that she's the one who shot and killed Nick Fallon.
Days of Our Lives spoilers: Gabi confesses to another crime
The newly branded murderess will sit down with police and tell all, and that includes revealing that she thought she'd previously killed Nick after he attacked her, and that she threw his body in the river even after she knew he was alive, and left him to die.
The big question is, will Gabi take Sami and Kate down with her? Sami and Kate, who are her daughters grandmother and great-grandmother helped Gabi dispose of Nick's body into the river after he violently attacked her, and if she's coming clean, she might just rat them out as well.
Will Gabi take Sami and Kate down with her?
Of course Days of Our Lives fans know that Sami and Kate are no angels, and that Nick didn't actually die after they dumped him in the river, so even if Gabi does reveal who her accomplices were, they likely won't be in any legal trouble.
Meanwhile, Gabi is looking at life in prison after killing Nick, which means she'll leave her 1-year-old daughter, Arianna, behind to be raised by her father Will, and his husband, Sonny.
What do you think about Gabi making another shocking confession on Days of Our Lives this week? Tweet us @OMGNewsDaily or leave a comment below.