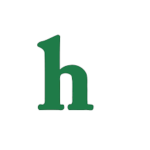 Days of Our Lives spoilers for this week reveal that Eve will be causing more trouble for Jennifer, and also her little sister Theresa.
Days of Our Lives spoilers: Eve sets her sights on Daniel and Brady
Ever since she arrived in Salem, Eve has been causing trouble, but now she's moving in on a couple of Salem's hottest guys, Daniel and Brady. However, the problem is they're already attached. Brady has been in a very volatile relationship with Theresa, who has been feeding his addiction issues for months.
Eve is Salem's latest bad girl
Meanwhile, Daniel and Jennifer are currently on a break from their relationship after tensions rose high during the entire Nicole/Eric situation, but are obviously still very much in love.
Days of Our Lives spoilers reveal that Eve will flirt with Brady, which will anger Theresa, but that she's really going after Daniel, and will try to seduce him. Jen won't be happy about that!
What do you think about Eve on Days of Our Lives? Tweet us @OMGNewsDaily or leave a comment below.