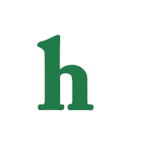 Days of Our Lives kicked off the month of May with a bang, but the drama didn't stop with Liam's death. In fact, this month, which is also sweeps is just getting started.
Days of Our Lives spoilers: Jennifer and Daniel in crisis, Eric and Nicole leaving town?
According to new spoilers, Jennifer and Daniel's relationship may be in crisis yet again, and Eric and Nicole could be leaving Salem for good.
With Liam out of the picture Jennifer and Daniel are seemingly free to live a happy life together, but when Dan makes a shocking discovery it could jeopardize his relationship with Jennifer yet again.
Meanwhile, Liam's death also takes a big toll and Eric and Nicole, and the couple, who are still shaky because Nicole hasn't revealed the evidence she has to clear Eric's name, could be leaving Salem for good, or at least for now.
Will Eric and Nicole be in town when Kristen DiMera returns?
Since we know Kristen DiMera is coming back, it's hard to say if Eric and Nicole will actually leave, or if they'll stay gone for long, but there will definitely be talk of them fleeing the drama filled town, at least for now. We'd love to see Eric and Nicole confront Kristen again about all her past dirty doings.
While Spring is set to bring a lot of new hot couples to Salem, it seems that for Eric and Nicole and Daniel and Jennifer it will only bring even more drama to their couplings.
What do you think will happen on Days of Our Lives? Tweet us @OMGNewsDaily or leave a comment below.