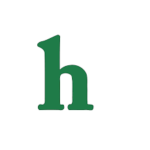 "Days of Our Lives" fans watched an emotional Sami Brady say goodbye to her husband, EJ DiMera, after he was shot dead in Salem park by Clyde's lackey.
Days of Our Lives spoilers: EJ Dimera dead or alive?
However, after the tearful goodbye, Stefano made an odd request of Kristen DiMera, who then did her father's bidding and went to see EJ's dead body at the morgue.
"Days of Our Lives" fans then watched as Kristen injected EJ's body with some sort of liquid from a syringe, but what was it?
"Days of Our Lives" viewers went wild on Twitter with their theories, and many believe that EJ's not really dead, but that the death was faked by someone, but who?
Did EJ plan to fake his own death with his father, Stefano? Did Stefano take matters into his own hands, or does he just have some weird miracle drug like with John?
Is EJ's Death a Fake?
As we know actor James Scott has quit "Days of Our Lives," as well as Alison Sweeney, meaning that EJ and Sami are both gone this month.
However, we think that this story is far from over, and that perhaps EJ will somehow still be alive, and Sami, along with her children, will leave Salem to go live somewhere with EJ as everyone will think he's dead.
This would set the stage for a return to "Days of Our Lives" if Alison Sweeney or James Scott ever want to come back, or execs decide to recast the characters of Sami and EJ.
While we're not sure what's going on with EJ's death on "Days of Our Lives," it's safe to say that something big will likely happen, as Sami and EJ won't leave Salem without a bang.
Do you think EJ DiMera is still alive on "Days of Our Lives?" Tweet us @OMGNewsDaily or leave a comment below.