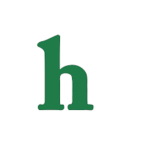 Days of Our Lives fans are still reeling from the news that James Scott, who plays EJ DiMera, has left the show, and now fans have noticed something very big that could be a clue that EJ dies!
Days of Our Lives spoilers: Does EJ DiMera die?
While Alison Sweeney, who plays Sami Brady, finished her last day of taping at Days of Our Lives, fans noticed something in a photo of Ali's last day on set.
On the mantle at the DiMera Mansion there is an urn, which is a container for holding the remains of a cremated body, next to a photo of EJ.
Does the photo prove EJ's death?
This urn and photo was not on the DiMera mantle during recent week's episodes of Days of Our Lives, and has caused a lot of controversy online.
Will EJ DiMera die? Is this how James Scott exits the show? Fans will be shocked if EJ dies, but then again, how many times has Stefano died and risen from the ashes? In Salem anything is possible!
What do you think of the theory that James Scott's character EJ DiMera will die on Days of Our Lives? Tweet us @OMGNewsDaily or leave a comment below.