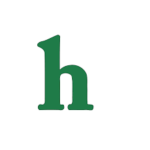 "Days of Our Lives" spoilers for this week reveal that viewers will be in for an emotional ride. Now that EJ is dead, Sami will be forced to say a very emotional goodbye to her beloved husband, as well as tell her children that her their father is dead.
'Days of Our Lives' spoilers: Sami says goodbye to EJ
Alison Sweeney will deliver a power performance to James Scott's character, as Sami will hug her late husband's body in the morgue, and tell him that her love for him will never die.
As "Days of Our Lives" fans know, James Scott has chosen to leave the show, so his character, EJ DiMera has been written off by being murdered by Clyde and his gang. Meanwhile, Alison Sweeney's character, Sami Brady will soon be gone as well, and EJ's death is the perfect reason for Sami and her children to escape Salem for a fresh start after losing EJ.
'Days of Our Lives': EJ Dead, Sami leaving Salem
Some "Days of Our Lives" fans believe that EJ's death could be fake, but it seems that Sami Brady isn't in on the secret if there is one, because she'll be totally distraught by EJ's death.
Meanwhile, it seems that Sami will lean on her ex-husband, and lifelong friend, Lucas, as she copes with losing her husband. Sami and Lucas have a long history, and share two children, Will and Allie, together, so their bond will likely last forever.
What do you think about Sami's emotional goodbye to EJ on "Days of Our Lives?" Tweet us @OMGNewsDaily or leave a comment below.