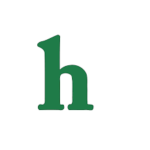 Days of Our Lives certainly isn't lacking any drama this summer. Spoilers for this week reveal that EJ and Sami will have another heated encounter, and John's medical condition will be revealed.
Days of Our Lives spoilers: EJ begs Sami for forgiveness
EJ, who is still reeling from finding out that not only did Sami make herself the CEO of his company, along with her partner in crime, Kate, but that she also knew about his affair with Abigail, and is now on a path of revenge.
This week, EJ will beg Sami for forgiveness, as he seemingly still loves his new wife despite what she's done.
However, it doesn't seem that Sami is going to forgive her hubby anytime soon, and will likely laugh in his face, and have more mean comments for him while he's behind bars, where she put him.
Days of Our Lives spoilers: John's life hangs in the balance
Meanwhile, John will be in the hospital fighting for his life. Theresa's evil plan of framing Brady for the attack on his father is working, and Brady will feel guilty over what he's done.
However, when Dr. Daniel tells Brady that John's in bad shape, and may never wake up due to his injuries, things will go from bad to worse.
Will Brady be arrested for assaulting his dad, and how will Theresa handle the situation with her addict boyfriend?
What do you think will happen on Days of Our Lives? Tweet us @OMGNewsDaily or leave a comment below.