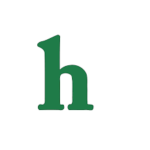 Days of Our Lives spoilers for the very near future reveal that EJ and Sami will reconcile, and even get back together.
Days of Our Lives spoilers: EJ and Sami back together
That's right, one of Salem's most interesting couples will be together again before both Sami and EJ are gone from Salem for good, or at least for now.
Of course, Kate won't be thrilled about a EJ and Sami reunion, as it threatens her position at DiMera Enterprises. Will she try to sabotage the reconciliation, perhaps with the help of Chad DiMera?
Stefano back to Salem with Kristen and Chad
Meanwhile, Days of Our Lives fans know that Stefano DiMera is also on his way back to Salem, and is sure to cause all kinds of trouble for EJ, Sami, Kate, and others.
With both Kristen and Chad coming back to Salem it's only a matter of time before Stefano is back with the DiMera clan, and wreaking havoc on Salem.
What do you think of the latest Days of Our Lives spoilers? Are you happy to hear EJ and Sami will get back together? Tweet us @OMGNewsDaily or leave a comment below.