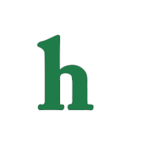 "Days of Our Lives" fans have been waiting since Friday to see if Sami will finally find out about EJ and Abby's affair.
'Days of Our Lives' spoilers: Will Sami finally see EJ and Abby's cheating photos?
According to this week's spoilers, the photos of EJ and Abigail will be seen, and will cause all hell to break loose at the DiMera mansion.
EJ will obvious be furious that someone is trying to out him to Sami, and likely go to the one person he knows has knowledge of his affair with Abby, his own father Stefano.
However, later EJ will walk in to Kate's office to confront her with the photo in his hand. Does this mean that Kate is the one who took the photo of EJ and Abby kissing?
EJ suspects Kate!
What does this mean for Sami and EJ's May wedding, and how will Sami react towards Abby when she finally finds out the truth? The latest issue of Soap Digest claims Sami WILL find out about the affair, but when? During her wedding?
Come on, we all know that Sami Brady has the worst track record with weddings. Why should this one be any different?
What do you think "Days of Our Lives" fans? Tweet us @OMGNewsDaily or leave a comment below.