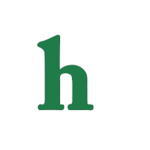 Days of Our Lives fans know that this week will end with a literal bang when Nick Fallon is shot. The preview shows a bloody Nick collapsing in Horton Square as all the suspects watch Julie desperately try to save him.
Days of Our Lives spoilers: Will Nick Fallon die?
While we're still not sure about who is going to pull the trigger and actually shoot Nick, even though we have a few theories, the biggest question is, will Nick die?
It seems that there's a good chance that Nick will perish from the gunshot wounds, as actor Blake Berris, who plays Salem's current villain, is confirmed to leave the show.
Who will shoot Nick?
Does this mean Nick will absolutely die? No, he could go off to the looney bin as he's obviously got some serious issues, but for Gabi, Sami, Kate, Will, Sonny, EJ, and Abby's problems to go away it seems Nick will have to die, because he knows all their secrets, and has the potential to ruin their lives.
We don't know how exactly this is all going to play out, but it doesn't look good for Nick, and we can't wait to see it all go down.
Do you think Nick will die on Days of Our Lives? Tweet us @OMGNewsDaily or leave a comment below.