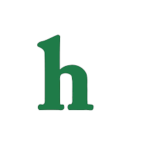 Days of Our Lives fans have been watching as Lucas Horton has become the main suspect in the Salem Police Departement's investigation into who shot and killed Nick Fallon.
Days of Our Lives spoilers: Does Lucas know who killed Nick Fallon?
However, many fans don't believe it was Lucas who pulled the trigger. Although Lucas is claiming he's innocent, he might know more than he's saying.
Lucas might not have killed Nick, but he may know who did, and that person could easily be an important member of his family such as his son Will, or Will's husband, Sonny, or even his baby mama, Gabi. (Our money's on Gabi!)
A 'shocking twist' is coming
While we're still unclear about who pulled the trigger that night in the park, one thing is for sure, there will be "shocking twist" coming that no one expected, and it will likely land one Salem resident in prison for Nick's murder.
There are also theories that there was more than one shooter, and since Nick had so many enemies, it's not hard to believe. Will more than one person go down for murder? We can't wait to find out.
What do you think Days of Our Lives fans? Tweet us @OMGNewsDaily or leave a comment below.