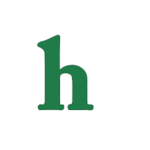 "Days of Our Lives" fans have seen their fair share of interesting and odd romances over the years, but this week's hook up of Daniel and Kristen may be one of the strangest.
'Days of Our Lives' spoilers: Daniel and Kristen kiss!
According to Michael Fairman Soaps, Daniel and Kristen's hatred has turned to passion and the two have had serious sexual tension for months. This week, "Days of Our Lives" viewers will watch that tension come to a head as the two argue, and then begin making out.
However, they may not get very far as Brady Black, Kristen DiMera's former fiancé, and confessed love will walk into Daniel's apartment and see the two going at it. Of course, Brady will likely be shocked and angry that Dan could do such a thing with a woman who wronged him, and their other best friend, Eric Brady, so badly in the recent past.
Kristen DiMera leaving Salem again
However, the romance will be short lived, as Days of Our Lives News previously reported, Eileen Davidson, who plays Kristen DiMera won "Days of Our Lives" will be leaving the show soon, and her last air date is November 6.
It seems Kristen will have a few more tricks and shocks up her sleeve before leaving Salem yet again.
What do you think about Daniel and Kristen hooking up on "Days of Our Lives?" Tweet us @OMGNewsDaily or leave a comment below.