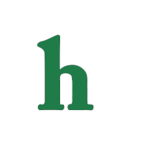 Days of Our Lives spoilers for the summer reveal that an unexpected marriage will take place, and rumors are swirling that it's Brady and Theresa.
Days of Our Lives spoilers: Brady and Theresa get married?
This week the toxic couple will head to Vegas for a vacation, and likely lots of partying, but if Theresa gets her way, the pair may be heading to the Little White Chapel for a Britney Spears type wedding.
Will Brady's partying finally get him in too deep?
Will Theresa get Brady high and/or drunk enough to manipulate him into marrying her? Salem's resident bad girl has revealed in the not so far past that she's love to be Mrs. Brady Black, and that she'd also love to get her hands on Brady's fortune. So, it's easy to see how she could plan to marry Brady while they are in Las Vegas.
All hell to break loose in Salem?
If Brady and Theresa do get married in Vegas, all hell is sure to break loose back in Salem, as Maggie, Victor, Marlena, Eric, and especially John will all have something to say about the unholy union!
What do you think about Brady and Theresa possibly getting married on Days of Our Lives? Tweet us @OMGNewsDaily or leave a comment below.