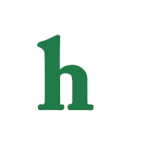 "Days of Our Lives" fans may be seeing another couple take shape in Salem. According to the latest "Days" spoilers, Jordan's brother Ben, who has been pretty mysterious so far, is totally smitten with Abby, and even begins flirting with her.
'Days of Our Lives' spoilers: Ben flirts with Abby!
While we totally called this weeks ago, it will be good to see Abby set her sights on someone who isn't a DiMera.
However, does Ben bring with him his own set of problems? So far we don't really know anything about Ben, and very little about Jordan, so it's hard to say what they're hiding, and if it could affect Abby if she gets involved with Ben.
Abby's affair with EJ to become public knowledge soon?
Another big issue for a Ben/Abigail paring is EJ and Stefano. Stefano knows about Abby's affair with EJ, and their pregnancy scare. Could Abby actually be pregnant and Stefano is covering it up?
Will EJ become jealous of Abby's new suitor, and realize his feelings for her are strong than he thought. It's only a matter of time before Sami, and everyone else in Salem, finds out about the affair, and when they do, it should be interesting to see how it affects Abby and her budding romance with Ben.
What do you think "Days of Our Lives" fans? Tweet us @OMGNewsDaily or leave a comment below.