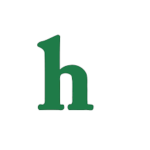 Days of Our Lives fans are in for a treat this week. The NBC soap is heating up for the month of August, and now that Kristen DiMera's back in town fans are dying to know what she'll do next.
Days of Our Lives spoilers: August 4-8, 2014
Spoilers for this week have been revealed, and sound juicer than ever. Check out the day by day projection below.
Monday:
–      JJ lays into Sami for her attack on Abigail.
–      Daniel makes sure Kristen pays for her crimes.
–      Eric and Nicole take off for Rome, and things heat up!
Tuesday:
–      Eric struggles with his feelings for Nicole.
–      Jordan upsets Rafe.
–      Adrienne is shocked when Sami fights back.
–      Rafe pays Sami a visit.
–      Sonny asks Victor for help out of concern for Will.
Wednesday:
–      Jordan attacks Kate.
–      Eric and Nicole are questioned at the Vatican.
–      Eric's fate is decided.
–      Desperate EJ makes a deal with Victor.
–      Sami is flattered when she assumes Rafe wants her back.
Thursday:
–      Jennifer and Eve go head to head in court.
–      Eric makes a big decision about the future.
–      EJ thinks he has a chance with Sami, but Kate has other plans.
–      Rafe opens up to Jordan.
Friday:
–      Kristen makes an emotional confession to Daniel.
–      Eric and Nicole's relationship is tested.
–      Paige reveals unexpected plans.
–      Marlena demands answers from Theresa.
–      Marlena and Brady get bad news about John.
What do you think about this week's Days of Our Lives spoilers? Tweet us @OMGNewsDaily or leave a comment below.