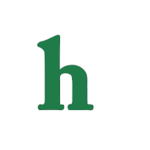 Days of Our Lives spoilers for the week of August 11-15 reveal that Kristen DiMera is officially back in Salem. Dr. Daniel Jonas will bring one of the town's most hated back home with him, and what a homecoming it will be.
Here's what you have to look forward to this week on Days of Our Lives.
Monday:
The week kicks off with Theresa sends a strong message to Eve concerning Brady, Marlena tries to get through to a comatose John, Daniel shocks Kristen with his big plans for her, and Hope is stunned when she learns Aiden has a date with Jennifer.
Tuesday:
Kristen tries to escape her crimes, Hope is jealous and questions Jen about her "date" with Aiden, Sami gets a restraining order against EJ, and Sonny worries Will will regret publishing his article.
Wednesday:
On Wednesday Kristen shakes things up with her return to Salem, Brady deals with some huge news, EJ makes a big decision concerning Kristen, and Sami engages in a heated argument with Nicole.
Thursday:
Kristen will look to Stefano for guidance, Marlena tries to help Brady deal with Kristen's return, Clyde makes plans for a life in Salem.
Friday:
The week will end in Salem with Sami reading Will's article, EJ warning Kate about Stefano, and Rafe will reach out to an enraged Jordan.
What do you think about this week's Days of Our Lives spoilers? Tweet us @OMGNewsDaily or leave a comment below.