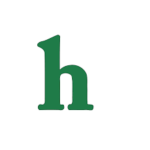 Days of Our Lives fans watched on Wednesday at Will gave his full confession to Hope and Abe about how he killed Nick Fallon and needs to pay for his crime.
Days of Our Lives recap: May 28, 2014
After Victor tells Sonny that he needs to get out of town, the Kiriakis patriarch quickly realizes that it's Will who shot Nick, and wants them both on a plane out of the country ASAP. However, it's too late. As Sonny rushes to find his husband, Victor informs him that he's already at the police station.
Will confesses to killing Nick
Sonny bolts in, but Will's already given his confession and is set to be put behind bars. Will makes Sonny promise not to tell his mom Sami or her fiancé EJ right away.
Theresa buys cocaine for Brady
Meanwhile, Theresa is still working her plan to get Brady hooked on cocaine again, and mentions her dealer after describing how good it feels to be high. Brady gives Theresa money to buy some drugs and heads off to purchase some more alcohol, where he runs into his dad, John.
Ben overreacts to an innocent offer
Abby shows up at club TBD to find Gabi, with Ariana, doing a photo shoot. When the male model bolts, Gabi suggests that Ben stand in, but he overreacts to the offer as he rejects it making the girls suspicious.
Bev tries to hurt Paige
Paige and JJ are busy study for finals when Bev decides to play some head games. She places the results of an STD test where Paige can find them making it look like JJ and her hooked up.
Marlena gets jealous over Roman's date
Later, Marlena gets jealous she finds out that Roman has a date with Giselle for the charity event. The exes joke and have a laugh as John sees their closeness and is sadly reminded that Marlena has moved on from him.
Tune in to watch Days of Our Lives weekdays on NBC.
What did you think of today's episode of Days of Our Lives? Tweet us @OMGNewsDaily or leave a comment below.